Let us help you get the most from your equipment between maintenance intervals.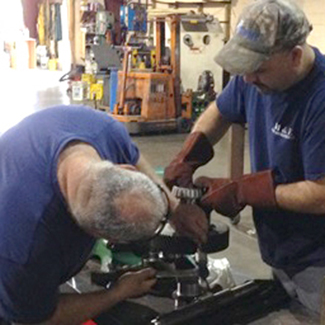 MAXIMIZE RELIABILITY
MPW will support our customers to get the most from their equipment fleet.
We can perform the following analytics on your operational equipment:
– Laser Shaft Alignment
– Thermal Imaging
– Vibration Analysis
We can also evaluate equipment during maintenance cycles to recommend more robust coatings or materials of construction to provide longer operational life in the current service environment.  We all know that process environments change and the service that a piece of equipment may have been specified for originally could lead to increased wear and shortened life in the current service.  We can help.